---
Odds
Project made @ ITP - February 2023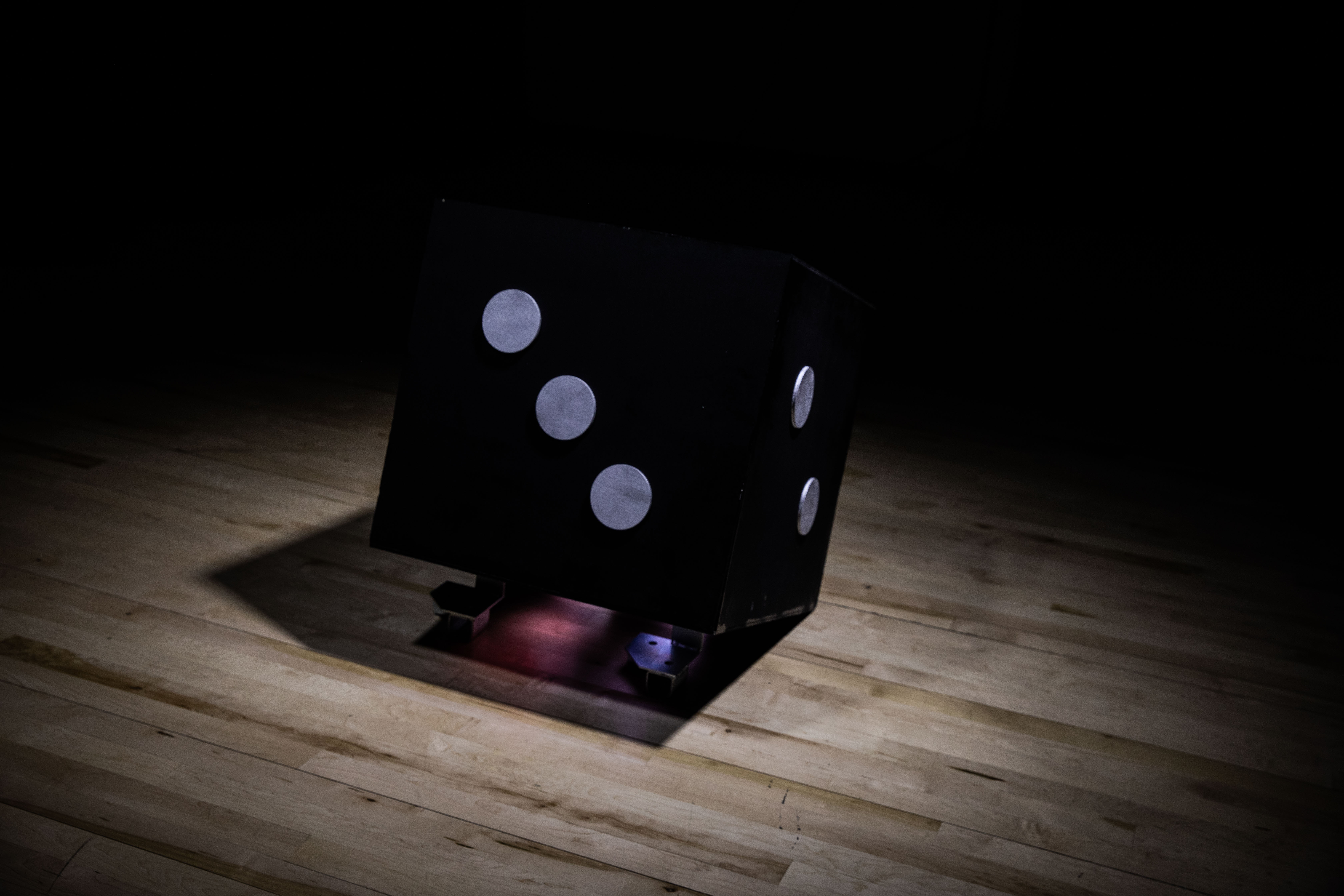 Odds was created in collaboration with Suraj Barthy, fellow ITP '23 student for a class called Video Sculptures taught by Gabe Barcia-Colombo.
---
Materials used:

Aluminium bars
Plywood
Wood Glue
Spray Paint

Technologies used:

Bandsaw
Laser cutter
2 displays + 1 computer
Adobe Premiere Pro
Odds is a video portrait about the things that built us, carrying us from India to the US. It speaks to the silent memories we messily store on our phones and the traces people leave in our lives.
A six-sided dice with the number 1 facing up plays memories created in New York. The number 6, facing down, plays videos of family and India, particularly from the time spent during the COVID-19 lockdown in 2020. Born, raised and inextricably tied to India, living intercontinental lives, creates an illusion of different timelines. With a roll of a dice, a chance, we've come to New York, but the base of our upbringing still continues to shape the life we currently lead. The videos from India are shadows of stories that we tell the people we surround ourselves with in the US. While defining our history, our current focus is solely on the side of the dice that is currently facing up. In physically returning to India, that life and timeline resumes without any time having passed. Life oceans apart run in parallel. Yet one is just out of view and at the back of one's mind. The dice sits at an angle, in anticipation of where lives take us next.
Conception + Process


Suraj and I grew up and continue to have roots in India. We wanted to create a project that spoke to the dual life we sometimes lead. We are completely aware of the stories and day-to-day lives our family lead in a different part of the world, yet we exist and solely focus on the live we are living in New York. If with them, life continues as if this life -- the one in New York -- is the other life.

This project speaks to the multiple lives immigrants lead as they maintain ties to their home countries through technology.